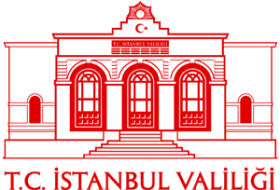 Governorship of İstanbul / GoI
The Governorship of Istanbul is in charge of regulating and supervising the general administration and progress of Istanbul. It implements the instructions and orders from the ministries by ensuring the announcement and implementation of laws, statutes, regulations and government decisions. It is the representative of the central administration in the province and is the highest administrative institution within the provincial borders. It provides services in various fields with its approximately 300 employees.
Istanbul Governorship European Union and Foreign Relations Office carries out national and international projects on behalf of our Governorship. Priority is given to supporting disadvantaged groups such as individuals with disabilities, immigrants, women, NEETs and adults. In this context, it works with many public institutions, universities, youth and adult education centers, vocational training centers and non-governmental organizations. Moreover, the office governs The Board of European Union Compliance, Counselling and Guidance
• To ensure an active participation of the governorships to EU accession process
• To follow fully implementations of administrative and legal reforms carried out within this framework
• To enable a better understanding of the EU accession process among public
• To activate governorships with an effective leadership in the provinces concerning the use of EU financial resources efficiently

University of Tallin
Tallinn University is the largest university of humanities in Tallinn and the third biggest public university in Estonia. We have almost 7,000 students (with 10% of them international), and about 800 employees, including nearly 400 researchers and lecturers. Wishing to contribute more to the society, we have set a goal to become the promoter of intelligent lifestyle in Estonia. We interpret intelligent lifestyle as making research-based decisions in order to improve the society in general and the well-being of its citizens. In the past 15 years, Tallinn University has merged a number of study and research institutions. This has significantly widened the scope of the responsibility the university holds, starting from teacher education and ending with choreography. Our five interdisciplinary focus fields are educational innovation, digital and media culture, cultural competences, healthy and sustainable lifestyle and society and open governance.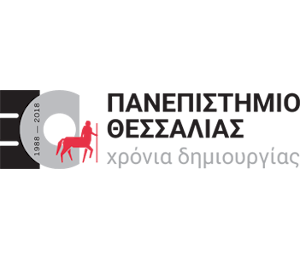 University of Thessaly
The University of Thessaly is the only higher education institution in central Greece. After merging with 2 other higher education institutions, the University of Thessaly currently has over 30 departments and enrols 40.000 students, making it the 3rd largest university in Greece. The Department of Electrical and Computer Engineering enrols 1.000 undergraduate and graduate students and addresses areas that include electronics, energy, hardware, software, networks, and educational technologies. The informal Creative Technologies Learning Lab integrates emerging design, pedagogies, and ICT for generating innovative, rewarding, and effective learning experiences that build the knowledge and skills needed by industry and society in today's world. The lab has implemented over 35 R&D projects in the area of technology-enhanced learning focusing on diverse aspects such as game-based learning, learning communities, design thinking, simulations, online collaboration environments, and more. In the context of R&D, the lab has working relationships with educational authorities and educational institutions in the area of Thessaly and beyond.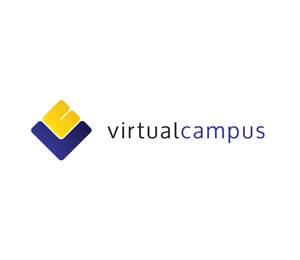 Virtual Campus LDA.
Virtual Campus is a development, training and consulting SME in the areas of Technology Enhanced Learning, Serious Games and Information Systems. Its vision is to actively promote the development of the Knowledge Society by supporting public and private entities in the process of designing and developing strategies and projects that lead to increased societal benefits. Virtual Campus has successfully produced multimedia e-learning contents for different platforms (desktops, mobile, tablet), in different environments (online, standalone) for different purposes (vocational training, emergency services, higher education, secondary education) and in different scopes (R&D&I projects, client contracts).
VC has developed a wide range of Serious Games and Virtual Environments for Education and Training and launched several products for different target groups, like LOEL (for Emotional Intelligence in Teenagers), Transform@ (entrepreneurship skill development), Examinator (Secondary Education Students), Geoquizz (all ages), Chemdrops (Secondary Education Students), Globall Manager (a game for SME managers and higher education students), eCity (a game for engineering students), UISEL (games for developing the digital literacy of senior citizens), PARENTNETS (game for parents on preventing risks on social networks and internet) and Transform@ (an online multiplayer board game to develop entrepreneurship skills). VC is also one of the leaders of SEGAN, the Serious Game Network, a European group of practitioners and experts in Serious Games.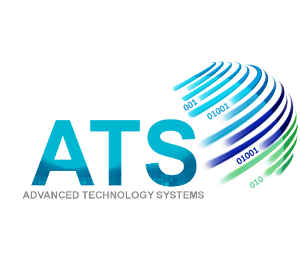 Advanced Technology Systems SRL.
Advanced Technology Systems| ATS provides software solutions and services for education, public administrations and businesses. Its eGovernment solutions have been implemented by more than 80 public organizations, including ministries and county councils. The products developed by ATS are supported through the activities of its Research and Innovation Department, whose mission is to create new economic and social values. ATS has coordinated and participated as a technical manager in various national and large-scale European research projects targeting technology-enhanced learning such as the BEACONING Project and the Games and Learning Alliance. Its efforts have focused on the development of large-scale learning ecosystems, authoring tools, accessibility solutions, digital games, open repositories, etc. These solutions have been implemented in more than 14 countries. ATS is an active participant in national and international networks, such as BEACONING (Breaking Educational Barriers with Contextualised, Pervasive and Gameful Learning), ARIES (The Romanian Association for Electronic Industry and Software) – the largest IT association in South-Eastern Europe; the Romania Advanced Distributed Learning Partnership Lab; the Rural NEET Youth Network.